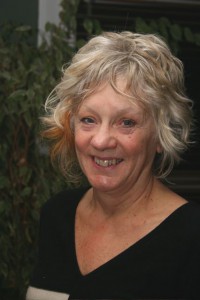 Dr Gillian Granville is Director of Gillian Granville Associates and has considerable experience in carrying out multi-level evaluations of complex social programmes for government and in the public and third sector at national local and community level. She specialises in the Theory of Change methodology and focuses on measuring the changes or outcomes that occur as a result of an intervention or policy. In particular she is interested in how learning from 'what works' can be spread and replicated. Her key areas of expertise are in health improvement and health inequalities, young people who are less advantaged, lay health models, how people in communities can become better connected through intergenerational practice and in transition points across the life course.
Gillian brings an academic rigour to her work with a doctorate in the social sciences. In addition she brings a strong policy focus to evaluation through her experience in Government at the Department of Health and through working with local government. In particular she brings an understanding of the NHS through her grass roots practice as a professional nurse, midwife and health visitor and her national work at the Health Development Agency and the NHS Institute for Innovation and Improvement.
To contact Gillian directly, please email: gillian@gilliangranville.com

Professional qualifications and continuous development
Visiting Senior Research Fellow, Centre for Research on Ageing, University of Southampton, 2007-2016
Senior Associate at the Health Services Management Centre, University of Birmingham, 2006- 2014
Registered Nurse, Midwife and Health Visitor, and member of the Nursing and Midwifery Council
Doctor of Philosophy, University of Keele, School of Social Relations, 2000
Certificate in Business Management, Open University Business School, 1997
Master of Arts, University of Keele, Department of Gerontology, 1992
Certificate in Community Practice Teaching, Manchester University, 1988
Bachelor of Arts, Open University, 1983
Realist Evaluation Methods Training, University Nottingham, 2008
Training in Open Space Technology, Chrysalis Consultancy, 2004
Leadership Skills for Women, Capita Learning and Development, 2003
Professional career
2006 Current Director of Gillian Grannville Associates Ltd
2005 to 2006 Specialist Associate, NHS Institute for Innovation and Improvement, leading a patient and public engagement strategy to support service improvement
2004 to 2005 
Programme Lead, Department of Health, Health Improvement Directorate, leading the initial setting up of the health trainer model
2001 to 2005 
Programme Manager, National Institute for Health and Clinical Excellence (NICE), formally the Health Development Agency, managing a national programme to improve the health of midlife adults
1993 to 2001 Head of Research and Policy, the Beth Johnson Foundation, with strategic lead across the charity on the design and implementation of innovative projects to address the issues of health, midlife, ageing and ageist attitudes.
Previously worked as a health visitor, midwife and community practice teacher in primary care settings.
Key skills and attributes
Key skills
• Applying a Theory of Change methodology and incorporating a realist approach to evaluate multi level social programmes
• Designing evaluations that support sustainability and replication of what works in particular local contexts
• Designing and supporting peer evaluators programmes
• Using qualitative, quantitative and participatory methods to measuring outcomes and behavioural change
• Supporting practitioners and senior managers in self-evaluation methods through the development of simple tools
• Designing and managing structures that support the spread of knowledge and learning
• Skilled at interviewing sensitive issues where participants have a degree of vulnerability
• Ability to engage and apply learning from strategic and stakeholder participation to inform change
• Well-developed project management skills
Key attributes
• Ability to think creatively and strategically to find solutions
• Ability to work across sectors and organisational boundaries
• Ability to communicate effectively and manage relationships with different audiences including community representatives, front line NHS professionals, government ministers and civil servants, NHS chief executives, local government and business sector managers, and all ages of users of services
• Ability to use a range of creative facilitation techniques to share learning and enable creative thinking in order to find solutions
• Ability to write accessible information tailored for different audiences
• Ability to deliver projects on time and in budget
• Ability to continuously reflect and learn from practical experience
• Ability to adapt quickly to a team environment